---
December 16, 2021 — Ubisoft recently unveiled the next major expansion for Assassin's Creed Valhalla. A new cinematic trailer gives players a sneak peek of what awaits in Svartalfheim. Expect new foes of frost and flame, to divine powers at your beck and call, the 'Dawn of Ragnarök' DLC looks to be something truly spectacular.
"Players will also be given access to the powers of Odin, who will provide the ability to shapeshift into a raven."
Additionally, in the spirit of the season of giving, Ubisoft has graced players with free content updates for owners of Assassin's Creed: Valhalla and Odyssey. These 'Crossover Stories' seek to provide a unique narrative and an answer to the question "What happens when two Assassin's Creed heroes meet?"
The 'Dawn of Ragnarök' DLC
In 'Dawn of Ragnarök' players will once again resume the role of Eivor, who must embrace his destiny. The dwarven kingdom of Svartalfheim is crumbling, and amidst the chaos, Odin's son Baldur has been taken prisoner by the invincible fire giant Surtr. Lead development studio Ubisoft Montreal claims 'Dawn of Ragnarök' to be  "the most ambitious expansion in franchise history". The new features and abilities appear to add weight to that statement, as does the new environments and narrative.
Within the new DLC, players will be able to unleash new divine powers as they continue their legendary Viking saga across a new mythological realm called Svartalfheim (sometimes confused with the Norse world of dark dwarves, known as Nidavellir, in the myths.) On the gameplay side, a major addition is the ability to absorb the powers of fallen foes. Fans of the game will also be able to infuse weapons with properties of ice and fire, the same goes for armor, with another teased ability being a defensive power that changes players' skin to hot magma. To measure these new features, check out our review of the base game Assassin's Creed: Valhalla.
Players will also be given access to the powers of Odin, who will provide the ability to shapeshift into a raven. While some may think of this feature as nothing more than a traversal tool, Ubisoft has confirmed it will play a part in stealth gameplay as targets on the ground can be defeated while playing as a raven.
The AC: Dawn of Ragnarök expansion provides a whole new environment to explore. From underground forges to soaring golden peaks, players can immerse themselves in a perilous new world of Norse myth as they embrace the journey to confront Eivor's fate against the certain doom of Ragnarök.
New 'Crossover Stories' Premieres 'AC: Valhalla' and 'Odyssey' Cross-Over Content
Ubisoft saw fit to provide fans with free content for both AC: Valhalla and Odyssey. 'Crossover Stories' is the first cross-game project in the history of the franchise, and has been created by Ubisoft Quebec in collaboration with Ubisoft Montreal. Intriguingly, these two Assassin's Creed titles have been given their own unique narrative and storyline, allowing players to explore the ties between the protagonists of the two games.
AC: Valhalla will also receive 'A Fated Encounter' which takes players to the Isle of Skye where they will have to investigate terrible nightmares — which appear to be caused by a close friend. In the Isle of Skye location, Eivor will cross paths with Kassandra and confront the legendary Misthios which is a clear nod to Odyssey (Misthios is Greek for "mercenary"). Odyssey also gets 'Those Who Are Treasured' which features friends from the past and will set players on an entirely new journey that involves a piece of Eden, a teasing storyline ride that will forever change players' destiny.
Accessing 'Crossover Stories'
Players must reach certain progress points in the base game to access the new story content. In AC: Valhalla, the quest 'A Wise Friend' has to be completed and you need to be at Settlement level 4.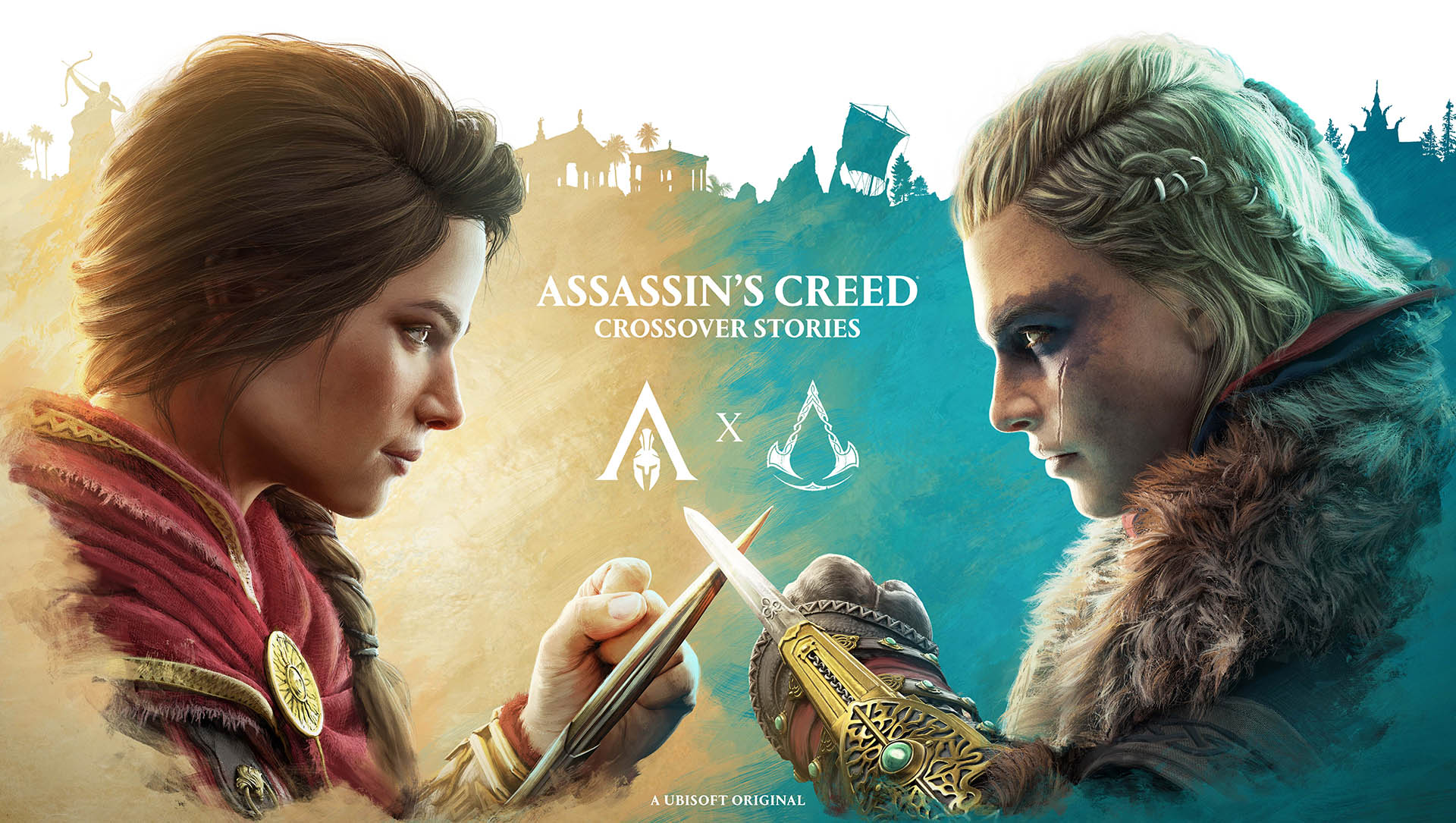 To enjoy the new story content in AC: Odyssey, players need only finish Chapter 1 and reach Megaris. That said, to avoid spoilers it is highly recommended players finish the trio of main story arcs in Odyssey before embarking on the crossover (because of chronology, as the new storylines take place after the completion of the Odyssey main game.)
The 'Dawn of Ragnarök' expansion DLC will be released on March 10, 2022, at a price equivalent to $39.99 USD. The Cross-Over Stories are available now, and was released on December 14.